ARCHIVE
Shows and other items relating to the Centre are here.
For current activities see home page
Stuckism International Gallery
3 Charlotte Road, London EC2A 3DH
Stuckism International was at this location 2002-2005.
The Centre was a basement and three floors in total. The Gallery consisted of basement and ground floor. It is adjacent to Hoxton Square, four minutes walk from Old Street tube (Northern Line), and ten minutes walk from Liverpool Street station.


.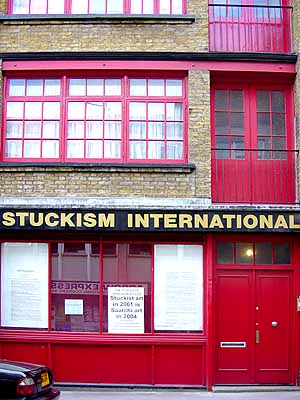 The outside view of the Centre with Gallery window (May 2004). The two large white sheets are printouts of the Stuckist Manifesto. Also visible is an Independent on Sunday cutting and a placard about Charles Saatchi and Stella Vine: STUCKIST ART IN 2001 IS SAATCHI ART IN 2004.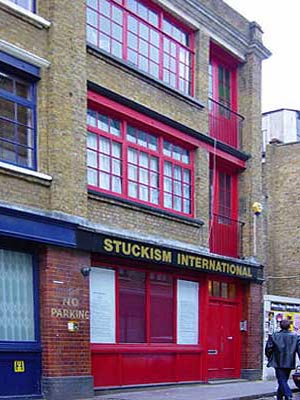 The gallery in 2002.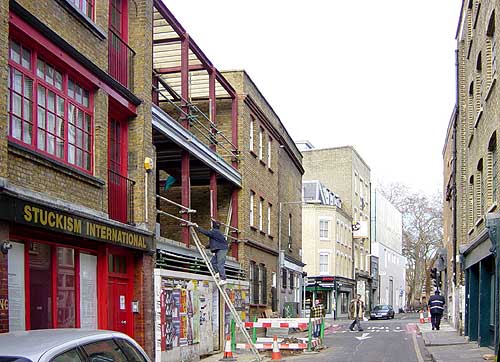 Stuckism Gallery in 2003
Looking towards White Cube gallery (the building at the end of the road)

Stuckism Gallery in 2002
Looking towards "The Gherkin", 30 St Mary Axe